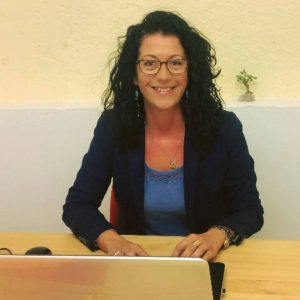 Hello ! You've got an admin problem and you need some help with it? Do you need translation for your paperwork or documents?
Get in touch with me, and let's talk about it on the phone.
New office phone N°: 09.50.52.27.68
Mobile: 06.33.11.64.05
For a little bit more about my work, please click on the links below: 
Before calling, please check the prices page on this website just so that you understand the way I work for you. Then, give me a call or send me an email. And yes, the first call/email is free.
Please note that all face-to-face appointments are only available in the morning or afternoon, from 10 pm to 4 pm by appointment only.
For your message, just fill in the form below and I'll respond to your query and let you know if I can deal with it.
OFFICE CLOSURE – CHRISTMAS HOLIDAYS 2018
Dear clients, please note that we are away for the Christmas festivities. The office is closed exceptionally earlier this year for family reasons, from the 1st of December to the 6th of January 2019. We reopen on Monday the 7th at usual business hours. Many thanks for your understanding and continued support. Wishing you all a very merry Christmas and a Happy New Year! See you in 2019!
Chers client(e)s, veuillez noter que nous serons en congés pour les festivités de Noël. Le bureau sera fermé exceptionnellement plus tôt cette année pour des raisons familiales, du 1er décembre au 6 janvier 2019. Nous rouvrirons le lundi 7 janvier 2019 aux horaires habituels. Nous vous remercions pour votre compréhension et pour la confiance que vous continuez à nous accorder. Nous vous souhaitons à toutes et à tous, un joyeux Noël et une Bonne Année !
Au plaisir de vous revoir en 2019 !
EfficienTranslations SIREN N° 520 382 805
Administrative Assistance & Solutions
For Private Individuals and Small Businesses
English/Français/Português/Español
30, rue du Commerce
Civray 86400
New Phone N°: 09.50.52.27.68 (Please leave your message, I'll call you back as soon as possible)
Mobile: 06.33.11.64.05
Opening hours:
Monday-Friday:
9:00 am – 1:00 pm
2:00 pm – 6:00 pm
(closed on bank holidays)
Please contact me with your enquiry by phone or email and I will get back to you as soon as possible!
Thank you.

Here you can find my office :