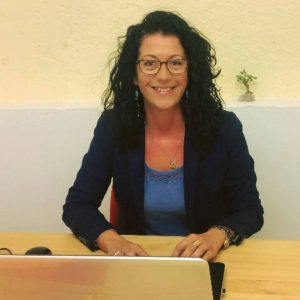 Hello ! You've got an admin problem and you need some help with it? Do you need translation for your paperwork or documents?
Get in touch with me, and let's talk about it on the phone.
Je suis traductrice et interprète assermentée en portugais – sur la liste 2020 des experts judiciaires près la Cour d'Appel de Poitiers.
I am a sworn certified translator and interpreter in Portuguese – on the 2020 list of judicial experts at the Court of Appeal of Poitiers.
New office phone N°: 09.50.52.27.68
Mobile: 06.33.11.64.05
NOTICE TO CLIENTS – WORK ADJUSTMENTS FOLLOWING THE COVID-19 OUTBREAK
Dear clients:
Based on the advice and the official recommendations from the government and the health authorities since this weekend, I'm obliged to stop all clients visits to the office until further notice.
I will be emailing those with appointments and propose solutions and alternative assistance, via telephone, email and video conference (all original documents can also be sent by post or dropped off in the office letterbox). These measures not only reflect regulatory obligations, but also constitute preventive measures for all of us, and our relatives as well as older members of the public I can deal with on a regular basis, and whose susceptibility to illness is more or less high in the event of contamination.
However, I am still working and available to work on your behalf, the only difference now is that you might see my light in the office on but I won't be able to see you in an appointment face-to-face.
Please rest assured that this will not dimmish nor compromise the quality of work.
In these challenging times, we must all learn to adapt and remain flexible, in particular and most importantly, remain healthy in body, mind and spirit.
Stay safe and calm, am only a button away from you: eloisa@afficientranslations.fr
For a little bit more about my work, please click on the links below: 
Before calling, please check the prices page on this website just so that you understand the way I work for you. Then, give me a call or send me an email. And yes, the first call/email is free.
Please note that all face-to-face appointments are only available in the morning or afternoon, from 10 pm to 4 pm by appointment only.
For your message, just fill in the form below and I'll respond to your query and let you know if I can deal with it.
https://www.facebook.com/EloisaThomasEfficienTranslations/
EfficienTranslations SIREN N° 520 382 805
Administrative Assistance & Solutions
For Private Individuals and Small Businesses
English/Français/Português/Español
30, rue du Commerce
Civray 86400
New Phone N°: 09.50.52.27.68 (Please leave your message, I'll call you back as soon as possible)
Mobile: 06.33.11.64.05
Opening hours:
Monday-Friday:
9:00 am – 12:30 pm
2:00 pm – 6:00 pm
(closed on bank holidays)
Please contact me with your enquiry by phone or email and I will get back to you as soon as possible!
Thank you.

Here you can find my office :